Healthcare analytics software helps deliver clinical insights about patients' care and personalize medicines while reducing the cost of operation for healthcare providers. There are hundreds of companies providing analytics products and solutions to healthcare companies. It is best to start with a definition and categorization, click the titles to read the relevant sections for you:
Understand the vendors:
What exactly do healthcare analytics vendors do?
What do healthcare companies achieve with healthcare analytics?
Why is it critical to choose the right healthcare analytics system?
Prepare your vendor shortlist:
Understand healthcare analytics vendor landscape in 2 minutes
Profiles of Top Healthcare Analytics Vendors
What exactly do healthcare analytics vendors do?
Healthcare is data-rich. Diverse data types include:
patient clinical data including lab results, diagnosis
claims and cost data
R&D results including published papers, clinical trial results
other data on patient behavior
Systems provided by healthcare analytics vendors allow companies to access numerous data sources within healthcare provider's own records in different systems. Additionally, they can provide access to data from other healthcare providers and clinical studies.
With this abundance of data, it is difficult to consider healthcare analytics without artificial intelligence. Natural Language Processing (NLP) capabilities allow companies to analyze diagnostic text, published research and other textual data. Image processing capabilities allow analyzing outputs of various medical imaging techniques.
What do healthcare companies achieve with healthcare analytics?
For pharma companies:
Randomized clinical trials are expensive to conduct and are not effective at identifying rare events, heterogeneous treatment effects, long-term outcomes. Pharma companies rely on healthcare analytics to identify such relationships. However, inferring causal relations can be difficult as data can be easily misinterpreted to view unrelated factors as inter-dependent.
For hospitals:
Reducing costs

Reducing cost of analytics by building an easy-to-use analytics platform
Identifying and preventing anomalies such as fraud
Automating external and internal reporting

Improving patient outcomes

Clinical decision support

Improving both
Why is it critical to choose the right healthcare analytics system?
Healthcare data is unique and difficult to measure. Finding the optimal vendor can make the difference between a system of limited use and a transformative one. The healthcare analytics vendor will need to tackle these issues:
Data federation issues:

Data silos: From EMR to different departmental software, healthcare data tends to be stored in silos.
Privacy issues: Complex federal and state-level regulation determines how private data is handled.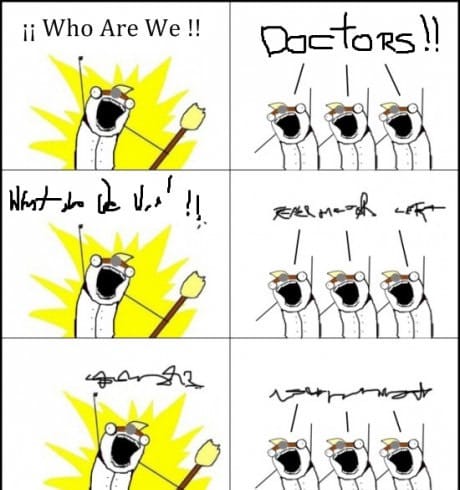 Data quality issues:

Unrecorded data: Difficulty of inputting structured data into EMR is leading practioners to leave important data out of the system.
Inconsistent or variable definitions: For example, diagnostic criteria changes over time as physicians gain a better understanding of patient conditions. Diffusion of new definitions takes time and happens in irregular patterns

Analytics challenges
Understand healthcare analytics vendor landscape in 2 minutes
To choose a vendor in this area, you must understand  the vendor landscape and compare vendors to choose the most suitable vendor for your business. Evaluating vendors and making the right vendor assessment can be a time-consuming effort.
There are the main types of vendors in this industry:
Established technology providers
Companies like IBM or SAS are the oldest group of companies offering healthcare analytics services. Founded long before the dot-com bubble, these companies have established relations with a large number of Fortune 500 companies. They leverage these relationships to offer healthcare analytics services.
Just because they are older companies does not mean that they do not have the leading edge solutions. IBM has been instrumental in making AI a household term thanks to Watson and have been pioneering the use of Watson in healthcare.
The fact that your company potentially already works with these vendors also makes it easy to adopt their solutions.
AI vendors with healthcare analytics offering
Founded in 2000s, vendors like Ayasdi and Digital Reasoning Systems are focused on developing AI services to transform industries like healthcare, financial services, retail. They are generally larger and more established than purely healthcare focused companies.
Purely healthcare analytics focused vendors
Founded in 2000s and 2010s, this group includes both large and small companies. For example, Linguamatics, one of the largest healthcare analytics focused vendors, boasts that its product is used by almost every global pharma company.
IoT-based solutions that facilitate Healthcare Analytics
Though analytics discipline for IoT data is mostly referred to as IoT analytics or edge analytics, IoT devices are great enabler for healthcare analytics as well.  Devices such as wearables or IoT-connected inhalers can help healthcare providers acquire required data for monitoring, analytics and making data-driven decision.
Telit can enable patient monitoring through IoT devices and provide actionable insights to improve patient outcomes and control costs.
caresyntax leverages IoT and analytics to provide decision support for surgical teams. It claims that its product is used in >7,000 operating rooms supporting >10 million procedures per year.
Top Healthcare Analytics Vendors
IBM Watson, Flatiron Health, Digital Reasoning Systems, Ayasdi, Linguamatics and Health Fidelity, Lumiata, Roam Analytics and Enlitic  are some of the top vendors in healthcare data analytics. We have summary profiles for each vendor. However, this list is not comprehensive. To see the full list, feel free to visit our prioritized, data driven list of healthcare analytics companies.
IBM Watson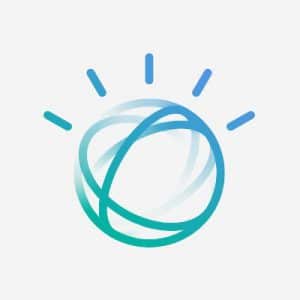 Watson is one of the pioneers in healthcare applications powered by Artificial Intelligence. As a Fortune 100 company, IBM has significant capability to deliver successful solutions in a number of AI use cases. However, IBM's AI efforts have recently come under fire by analysts for failing to deliver financial results. Additionally, partnership with MD Anderson which was initially celebrated, was canceled after a scathing internal review.
Still, IBM seems to be recovering. IBM finally reversed its 22 quarters of revenue decline. Additionally, especially in oncology, Watson is now making recommendations in line with the recommendations of a panel of physicians 90% of the time. Though 10% is a big number in healthcare, it is safe to say that AI systems will at least be providing guidance for physician recommendations in oncology in the next few years.
Flatiron Health

With a star team of investors including Google Ventures and Altos Solutions Inc. FlatIron is one of the most significant players in this space. With almost 500 employees and with their solutions accessing two million active patient records for research Flatiron is one of the leaders in oncology.
Digital Reasoning Systems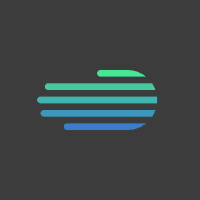 Recent partnership with HCA (Hospital Corporation of America) puts Digital Reasoning Systems' healthcare solution Synthesys in an advantageous position. Synthesys is an advanced AI system which also uses natural language understanding capabilities to build a holistic picture of the patient.
Ayasdi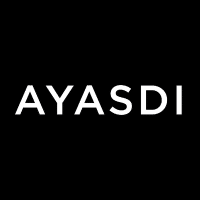 Ayasdi serves numerous Fortune Global 500 customers and was chosen "The Technology Pioneers" by World Economic Forum in 2015. Their healthcare analytics solutions are ready to be used to drive operational decisions in areas such as clinical variation management, population health predictions and denials management.
Linguamatics

Linguamatics' products are used by 17 of the top 20 global pharma organizations. Linguamatics is an advanced natural language understanding system.
Life science companies use Linguamatics' solution to facilitate drug discovery by better analyzing drug trial and other research data.
Health Fidelity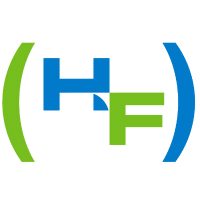 Health Fidelity with ~80 employees and 19.2M investment is a sizable solution provider in the space. Health Fidelity calls itself the leading healthcare Natural Language Processing engine. It enables health providers to assess risk using more data sources and intelligence, helping them correctly understand and optimize their risk.
Apixio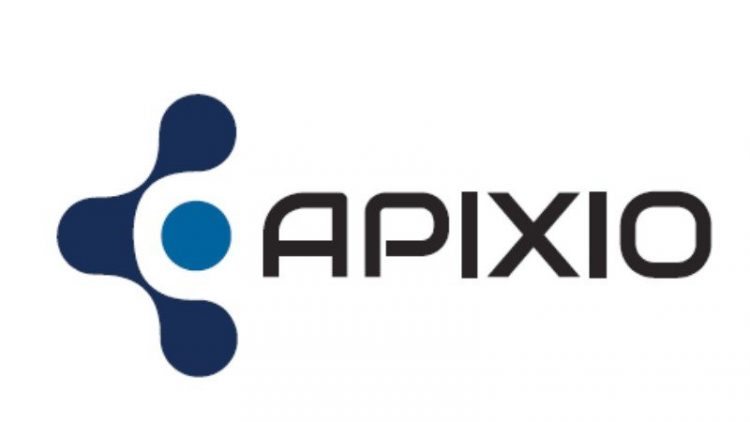 Apixio is one of the best funded players in this space. Apixio's HCC Profiler helps institutions with Medicare coding and compliance leveraging a variety of data sources including claims and other unstructured data.
Lumiata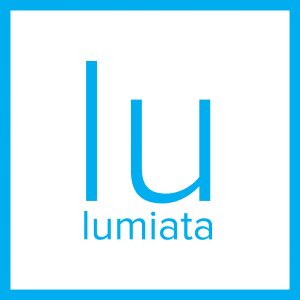 Founded in 2013, Lumiata is already well capitalized to build its product and its marketing approach.
Roam Analytics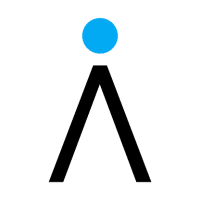 Roam Analytics raised 21.8M within 4 years of launch allowing the company to spend significantly to build its product and marketing.
Enlitic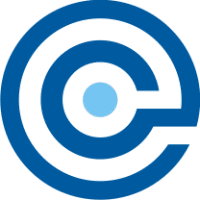 MIT Technology Review choose Enlitic one of the 50 Smartest Companies in 2016. Enlitic works with a wide range of partners and data sources to develop state-of-the-art clinical decision support products.
How can companies build custom healthcare analytics solutions?
Healthcare has unique challenges and not every healthcare analytics use case can be addressed effectively with off-the-shelf solutions. Feel free to read more about developing custom AI solutions for your company's needs. For example, healthcare companies can run data science competitions to build effective solutions at low cost for their specific problems. If you want to learn more about custom AI solutions, feel free to read our whitepaper on the topic or reach us to identify custom AI solution partner:
If you are ready to invest in off-the-shelf healthcare analytics solutions, we can also help you:
Sources:
How can we do better?
Your feedback is valuable. We will do our best to improve our work based on it.