AI-powered avatars, virtual 3D models that looks like humans, have become more realistic thanks to rise of deep learning and availability of millions of hours of footage showing every detail of the human body and face. There is a growing body of evidence that humans respond more favorably to the human face and companies are starting to take advantage of  this using AI-powered avatars.
What is an AI avatar?
AI avatar, also known as a digital avatar, are human-like bots that are created by AI-powered technology to increase human interaction. While digital avatars don't only have a humanoid appearance, they can also communicate with people with the help of Natural Language Processing (NLP) algorithms.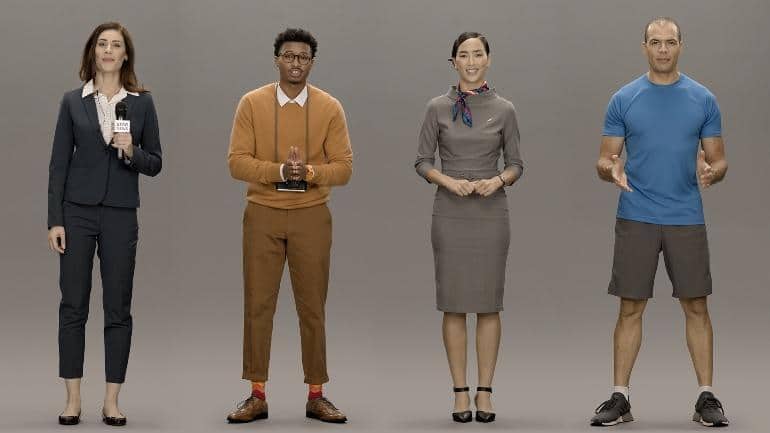 While constructing an AI avatar, NLP algorithms, image recognition tools, VR/AR, and 3D animation technologies are used. After building an AI avatar, it learns from both its developers and end-users. While a digital avatar learns through the algorithms and rules programmed by its developers, it continues to learn through its experience with users.
Why are AI avatars popular now?
What takes AI avatar one step further than ordinary bots is that humans are more comfortable interacting with human-like beings. There is evidence from both the academic and business world supporting that avatars can improve customer satisfaction and enhance sales:
What is the level of interest in AI avatars?
Entertainment companies and investors are investing into the market:
VC interest: Avatar startups Uneeq and

AI Foundation

 raised $10 million in 2018, and 

Soul Machines has raised $40 million

in January 2020 in their Series B round. 

Interest from entertainment companies: Gaming platform Roblox acquired the digital avatar company loom.ai in December 2020.
What are the main use cases?
Virtual assistant
Remember Microsoft's Clippy from 20 years ago? It aimed to guide users to use Microsoft tools. Now, there are many virtual assistants in applications and on the internet to help their users. By using AI avatars as virtual assistants, people can communicate with AI tools more comfortable and improve human-like interaction with them.
In a case study by IPSoft, a British multinational hotel group has hired Amelia as a virtual assistant. While it has a 90% accuracy rate on understanding the queries she receives, she has learnt more than 50 new processes in one month. The study now states that her role continues to grow beyond the 32% of the total workload she currently handles.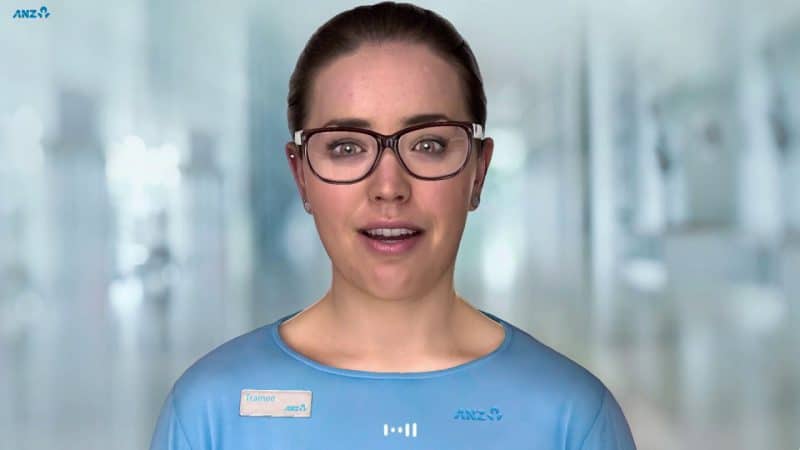 Here is also another article about chatbots for more details.
Gaming
For customer satisfaction, personalized service is vital for almost all industries. The gaming industry is one of the most popular areas where AI avatars can grow. Many games with digital humans are around for decades, and their image quality and capabilities increase. While games are more realistic now, they can offer more options based on how you interact with them.
Communication 
With the latest mobile AI advancements, people can create their own AI avatars by using tools like Samsung AR Emoji and Apple Memoji. People can create their digital avatars by taking photos and use different emojis on their avatars while texting to each other. Below there is an AI avatar example in messaging.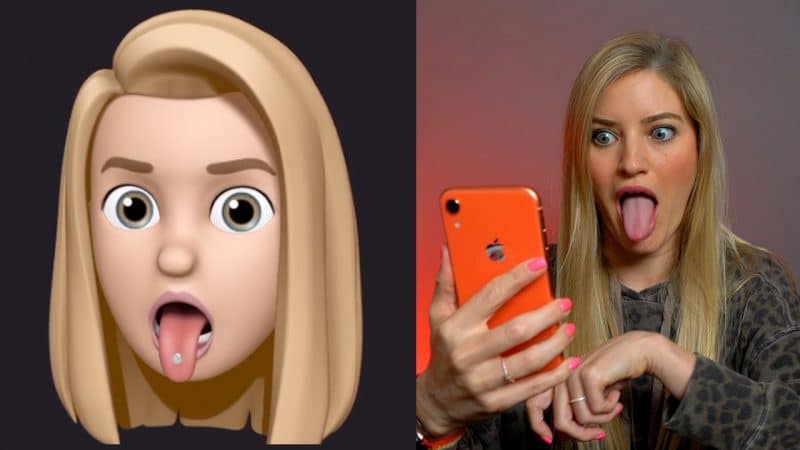 Training
Businesses can benefit from AI avatars for online learning and training their staff. This would reduce training costs and improve employee performance. Walmart has used digital human avatars to train their staff for Black Friday. As another example, Talespin created Barry, an AI avatar, to train HR teams for difficult conversations. Barry listens to HR employees as they deliver the news that he will be fired and reacts according to how they deliver the message. By practising with Barry, employees can be more tactful in communicating difficult messages.
What are the leading AI avatar companies?
Soul Machines
This startup aims to create virtual machines that can learn and interact with the world, just like humans. For businesses, it offers digital process automation and personalization. Soul Machines indicates that 89% of its customers have achieved their goals through its digital avatar solutions. 
Samsung 
According to CNet, Samsung is planning to invest $22 billion by the end of 2020. In CES 2020, it introduced Neon, its latest AI avatar. Neon aims to improve human interaction with its human-like appearance as serves as a virtual assistant. While Neon can show emotions, learn from experiences, and defines as a "more independent" virtual being, it promises you to keep your secrets and can teach you yoga if you want.
Below are a few more vendors that provide AI digital avatar services:
ObEN

Talespin

The IncLab

The AI Foundation

Uneeq
If you want to read more about AI, these articles can also interest you:
If you have questions about AI avatars, we can help:
Let us find the right vendor for your business
How can we do better?
Your feedback is valuable. We will do our best to improve our work based on it.