The number of artificial intelligence and machine learning use cases in different industries expands daily. Procurement is no different. AI procurement applications like real-time monitoring of supplier's performance and compliance data, identification of market-associated risk (e.g. tracking social media channels for signals about suppliers risk positions) and classification of spend and automation of repetitive tasks like invoice processing are bringing various benefits to companies.
What is procurement?
Procurement is the process of finding and agreeing to terms and acquiring goods, services, or works from an external source, often via a tendering or competitive bidding process. It involves making purchase decisions under conditions of scarcity.
Why do procurement teams need to leverage AI?
Data is crucial for procurement teams because, without the data, they cannot track the spending on goods and services and manage supplier and vendor relationships. The increasing number of data enables procurement teams to manage cost savings and supplier/vendor performance risk.
Procurement involves making purchase decisions under conditions of scarcity. Data-driven decision making is required to ensure the buyer acquires goods and services at the best possible price when aspects such as quality, quantity, time, and location are compared. This makes procurement a good fit for AI because AI algorithms can provide insights and help companies make better decisions. According to Deloitte's 2019 Global Chief Procurement Officer (CPO) Survey, 51% of CPOs indicated they are now using advanced analytics and 25 percent have, or are piloting, an AI/cognitive solution up from 19% in 2018.
What are AI applications in procurement?
Analytics
Strategic Sourcing
Businesses can also leverage NLP to capture data on suppliers or specific markets via internet so that it can predict market prices, identify and analyze new potential vendors, and help businesses evaluate the relationships with existing suppliers. Contract negotiations also become easier and effective with the complete view of historical spend, vendor compliance and performance data, and other essential information available on demand.
Spend Analytics
Spend analytics helps organizations proactively identify savings opportunities, manage risks, and optimize their businesses' buying power. Accurate spend data is foundational in the development of effective category, sourcing, and spend management strategies. Machine learning algorithms can be utilized to classify procurement spend into categories and sub-categories. AI-powered spend classification allows better analysis by enriching this data with external information from the web. In fact, according to Deloitte report, projects that use AI spend classification have achieved around 97% accuracy in the classification of data.
Contract Management
Contract Management is the process of managing contracts from different parties (vendors, partners, and customers), covering the terms and conditions and deadlines, and supporting the processes that utilize the contract data, ensuring your vendor relationships are efficient and profitable. Natural Language Processing (NLP) enables companies to automatically scan and understand long and wordy legal documents for potential savings opportunities. Machine learning algorithm can also automate contract management via solutions like Sievo to make the auditing process faster and more efficient.
Anomaly Detection
Artificial intelligence enables businesses to automatically detect anomalies such as fraud ,compliance issues or price changes across the supplier landscape.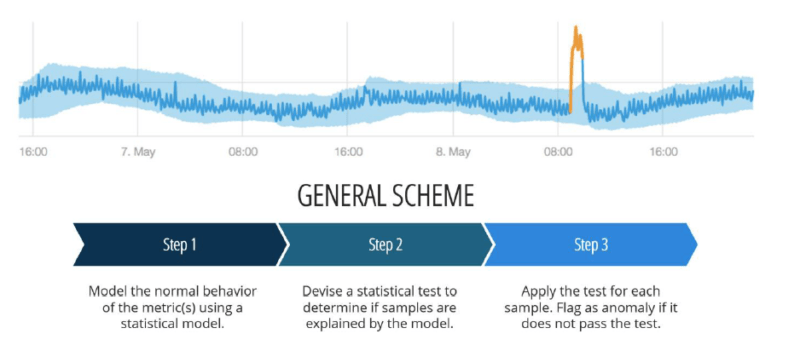 Automation of manual tasks
Artificial intelligence can automate various time-consuming tasks like invoice processing where procurement team spend most of their time on receiving, reviewing and paying the invoice. Invoice automation is a critical part of a company's procure-to-pay (p2p) process where an average SME company takes about 25 days to process a single invoice when using a manual process. AI and automation reduces invoice processing times significantly and improves overall efficiency of procurement teams.
Procurement Chatbots
Chatbots can provide support, for employees & suppliers, for procurement queries via the text interface. The below video shows an example of a procurement chatbot UI designed for purchase order approvals. Yet, queries like order status, shipment status, stock availability, stock price, supplier status, and contract details can be deployed in chatbots. A chatbot can alert the users for approvals of purchase orders and sales contracts to take appropriate action instantly.
If you want to learn more AI applications from different industries and departments, feel free to check our research articles:
And if you still have questions regarding AI procurement, don't hesitate to contact us:
Let us find the right vendor for your business
How can we do better?
Your feedback is valuable. We will do our best to improve our work based on it.