According to automata theory, machines can be every bit as capable as humans. Yet, to many layman creativity seems like an exclusively human endeavour and requires a soul or a muse. Well, this list is full of attempts to prove those laymen wrong:
2019 Original art work from a Generative Adversarial Networks GANs based model. New images are created daily.
05/2017 Chatbot innovates on language syntax as it chats with German poet Ulf Stolterfoht. The conversations are now published as a book.
03/2016 Google DeepDream, previously featured here, is used by a group of artists participating in the DeepDream: The art of neural networks exhibition by San Francisco gallery and arts foundation Gray Area.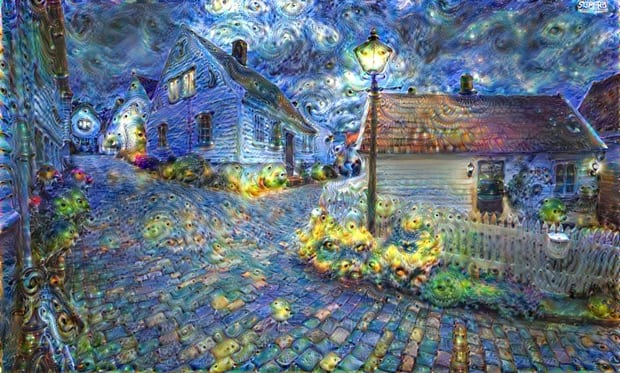 03/2016 An AI-co-written novel in Japanese passed the first round of screening for a national Shinichi Hoshi  Literary Award. Literary Award is innovative as it embraces AI participants. It is important to note that the novel is not entirely written by AI, AI was rather used to re-arrange parts of a novel written by humans. It is still correct to say that we have a long way to go until an AI-written novel makes it to New York Times Best Sellers.
Here's the only excerpt in English:
"The day a computer wrote a novel. The computer, placing priority on the pursuit of its own joy, stopped working for humans."
06/2015 Google Research team produces trippy images with neural networks with a codebase called DeepDream.

How can we do better?
Your feedback is valuable. We will do our best to improve our work based on it.