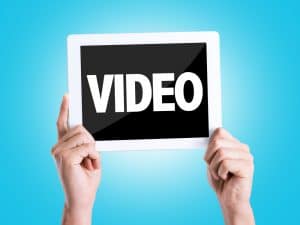 Video Commerce is the practice of using video content to promote and sell commercial products or services on the Internet. It is significant for the retailers because it has the power to translate brand experience into a transaction.
Videos are the most effective way of demonstrating a product and its benefits to your visitors. They provide as much information as possible about your products. This leads to the increase of conversions. Website visitors are 64 – 85% more likely to buy a product on an online retail site after watching a video.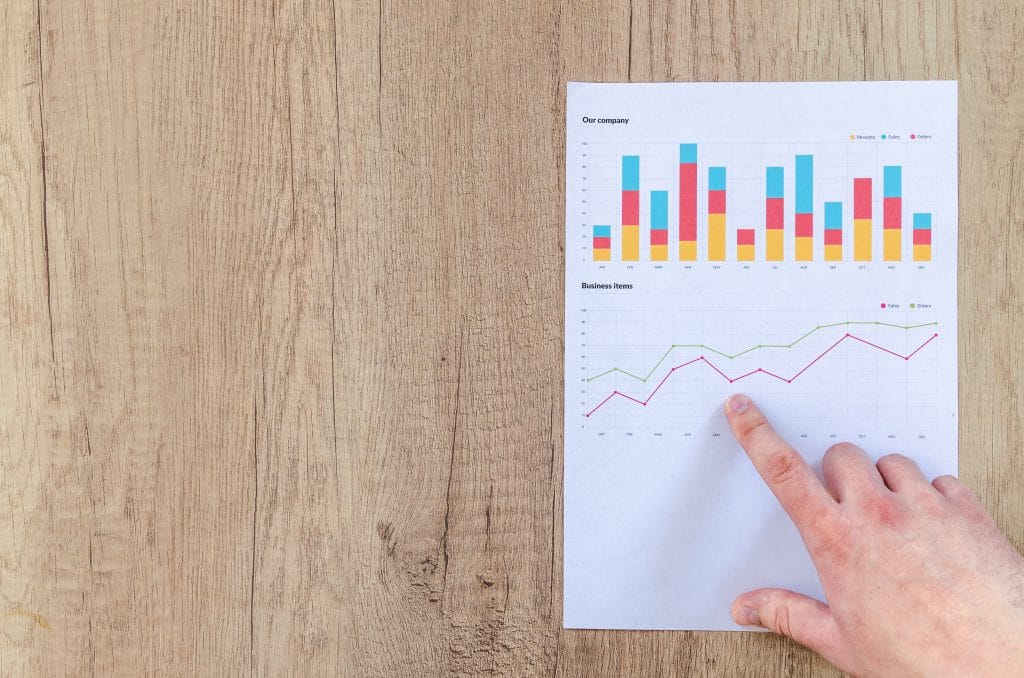 Increase Your Conversion Rates
A lot of companies have the problem of people landing on their web pages and leaving without buying anything. At this point, video commerce comes to rescue.
Tell a story about your product.
If a product is complex, using video to explain how it works causes less friction than reading a bunch of text. You can present a ton of information within a 30-second video – equal of half a page of text, if not more.
Telling a story will engage your audience. You may decide that you want to include your product in the video. A user using your product could be far more interesting and engaging, than explaining the benefits. You don't want to make the mistake of telling a story without actually showing the benefits of your product. There is a big difference between features and benefits. A product feature is something that a product happens to have. A benefit is something that you gain by using the feature.
Putting a video on your homepage is another way for increasing your conversions. Companies like Dropbox, Vidyard are some of the examples of increasing conversions with a video on their homepage.
Putting videos on product pages is a smart business decision. When a consumer sees how a product works, he/she is much more likely to convert. In comparison to the women-narrated videos, the male-narrated product videos are more effective.
Benefits of product videos
Studies show that people are more likely to share videos than text pages. Additionally, people are also more inclined to click on a video thumbnail than on something with no visual or multimedia element.
Video has the ability to convey an incredible amount of information very fast. Displaying your product via video will give your customer so much more information about how it looks like. It is also possible to strike an emotional chord and tell customers how they should feel about an item.
Consumers stay longer on pages with videos. Because they would rather watch videos than reading descriptions. The benefits of video are that it gives visitors a reason to spend more time on your site, which lays a ground for future purchases.  Also, visitors will engage with the website more if there is video content available.
Once visitors encounter videos on product pages, they are more likely to continue browsing the site for more content, rather than bounce or exit the website altogether. 73% of consumers say they are more likely to buy a product after watching videos that explain how it works.
Videos help boost consumer confidence. In fact, 57% of consumers say that videos make them more confident in products they buy and less likely to return their orders.
In search results, Google displays a mix of search results like video, image, news, maps, and other mediums besides to regular search results. Having product videos gives you an extra chance of ranking and improves website visibility. Especially if none of your competition is using video in their stores and for their products. Also, researchers show that Google favors and prioritizes sites with videos hosted by Youtube.  Product videos will grant you a greater chance of ranking in search engines.
Here are some interesting statistics on videos, conversion rates, and consumer trust.
Videos have a 16.85% conversion rate as compared to standard banners (2.14%) and mobile (1.62%). (eMarketer)
58% of consumers trust brands with videos more. (Retail Touch Point)
59% of consumers will watch a video that is part of your website content. (Reach Engine)
96% of shoppers rely on product videos when making a buying decision. (Animoto)
92.6% of shoppers rely on visuals when making a buying decision. (VoucherCloud)
Consumers who watch a product video are 1.7 times likelier to convert. (Invodo – company shut down so we removed the link)
12% of consumers will watch a video on an e-commerce site. (MediaPost)
57% of shoppers will return less and buy in confidence when product videos appear. (MediaPost)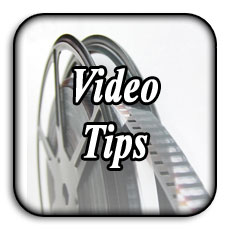 Some tips for the best product videos 
Be authentic: Show your product in use in a real setting being used by a real person.
Start at the beginning: It is important to show what it's like from the moment it's picked up.
Avoid complexity: Use real-world examples that matter to the audience. Keep it simple.
Feature your experts: Videos convert better if they include people in the shot, even it is only their hands. People using your products are the experts so feature them and not celebrities. Celebrities aren't perceived as trustworthy.
Pace yourself: As important as timing, pacing can make the difference between a compelling demo and a boring or confusing one. Do not move slow or quick through video.
Be professional:  The right lighting, sound and video equipment, and editing facilities make a huge difference.
Avoid strange voiceovers: Sometimes you will see videos that sound funny because the person on camera is effective in an environment that does match how they sound. (For example, they may be outdoors, but the vocals sound like they were done in a studio.) Even if the audio does not sound as good in your natural environment, you should still have the video match where the person appears to be talking. We recommend that if your outdoor audio is not great, keep it to an off-screen narrator with the in-studio audio, and include a short introduction with the person talking in the outdoor setting. Nothing too long, just enough to give the audience a feel for the environment, and they will be much more forgiving of the audio-quality switch.
Include the "why":  Some people are going to be curious about some of the instructions you are showing them. It is important to explain why you are doing exactly what you are doing, rather than going through the motions. People keep information better when they feel empowered with the knowledge of what the benefits are during the instructional process, as well as the end result.
Points that you need to be careful 
Pick a designated area on your product page for video content. Ideally above the page fold, right next to your product image gallery. When it is time to add product videos to your site, do not make the mistake of burying them deep at the bottom of your product pages. You are not doing your visitors any service if they have to dig deep into your content to find videos.
A good product video does an excellent job at making the viewer feel like they are holding it in their own hands. Do not have a single shot of the product. Also, do not have a video collage of product photos that are already available on the product page. Put some effort into this.
Always invest in high-quality videos
This might sound a tad too obvious, but you cannot add any video to your site, it has to be a good one too. Whether you are making product videos on your own or using videos from social media. Make sure you uphold high standards for the visual content that appears on your pages.
According to Allon Caidar CEO of  TVPage Inc, one of the hottest trends for 2017 will be the adoption of a shoppable video. Consumers love video because it is entertaining and requires less effort than reading. These "Video Commerce Experiences" give merchants more value from their video assets. Adding video to product pages can create a 2 – 4x increase in conversions among visitors who watch the video.
Video commerce experiences increase customers' loyalty by educating and entertaining them at every step of the shopping process. 
In 2017, every merchant should have a video commerce strategy for every stage of the customer journey. Video helps customers connect and identify with your brand in a more authentic way. That builds loyalty and increases lifetime value.
We have become a mobile-first society with the attention span of a goldfish. Video captures our attention and keeps us engaged. No amount of text on a web page can do this.
And did you ever consider the social network?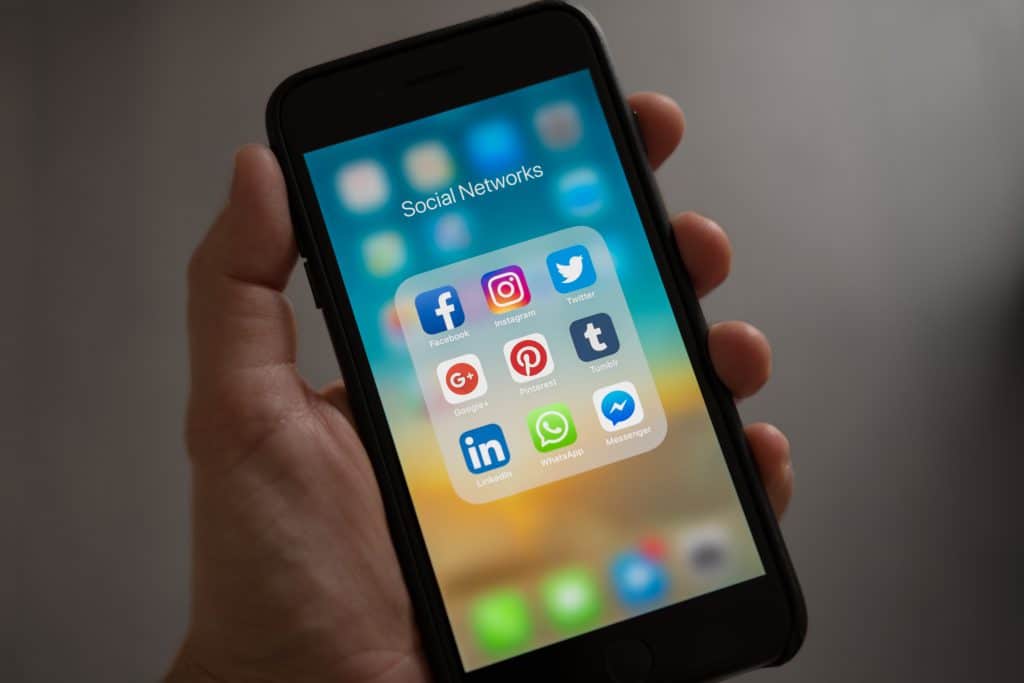 You must notice that video is everywhere.
Facebook, YouTube, Instagram, and Periscope have all released the option of live streaming video. Additionally, all these platforms offer the ability to create video ads. Even now, YouTube now has shoppable ads before videos. It also allows companies to create simple calls to action so that viewers can buy their products.
Companies like QVC and the HomeShoppingNetwork have long demonstrated that live video can generate huge amounts of sales. Now almost anyone can create live videos in which they prove and sell products. Because these videos can be so highly targeted, they represent a massive opportunity for advertisers.
If the live video trend continues, we should expect to see almost every company selling their products live on social platforms. 
As David Brickley said in Forbes:
"You better have a Facebook Live strategy or you will be left behind. If you already have a great following on Instagram, and you do not have an Instagram Stories strategy, it is time to pounce while it is hot."
Also, a tip that must not go unnoticed.
In January 2016, Facebook reported that it was seeing "100 million hours of daily video watch time before it had launched Facebook Live video.
But that still pales in significance to YouTube, with Business Insider calculating that it sees up to 650 million hours of videos viewed every day.
And this got to do a lot with e-commerce.
This is the visual commerce.
Visual commerce commonly refers to social commerce with an emphasis on photos and videos. Thanks to advances in various technologies, including AI it's now possible to shop via video too.
This means that any video could become a vehicle for selling goods and wares that are featured in it. Whether these are apples-to-apples brands or similar products at more affordable prices.
For example, ViSenze powers visual commerce at scale for retailers and publishers. The company delivers intelligent image recognition solutions that shorten the path to act as consumers search and discover on the visual web.
Videos have become very popular on the internet. They can be an effective way to increase visibility, conversions, and engagement. It is worth a try.
How can we do better?
Your feedback is valuable. We will do our best to improve our work based on it.