The most relevant metrics for a vendor offering an enterprise tech service are its area of specialization and geographic focus (in case of services that require support). We have looked at the healthcare AI space with those two lenses:
Vendors by area of focus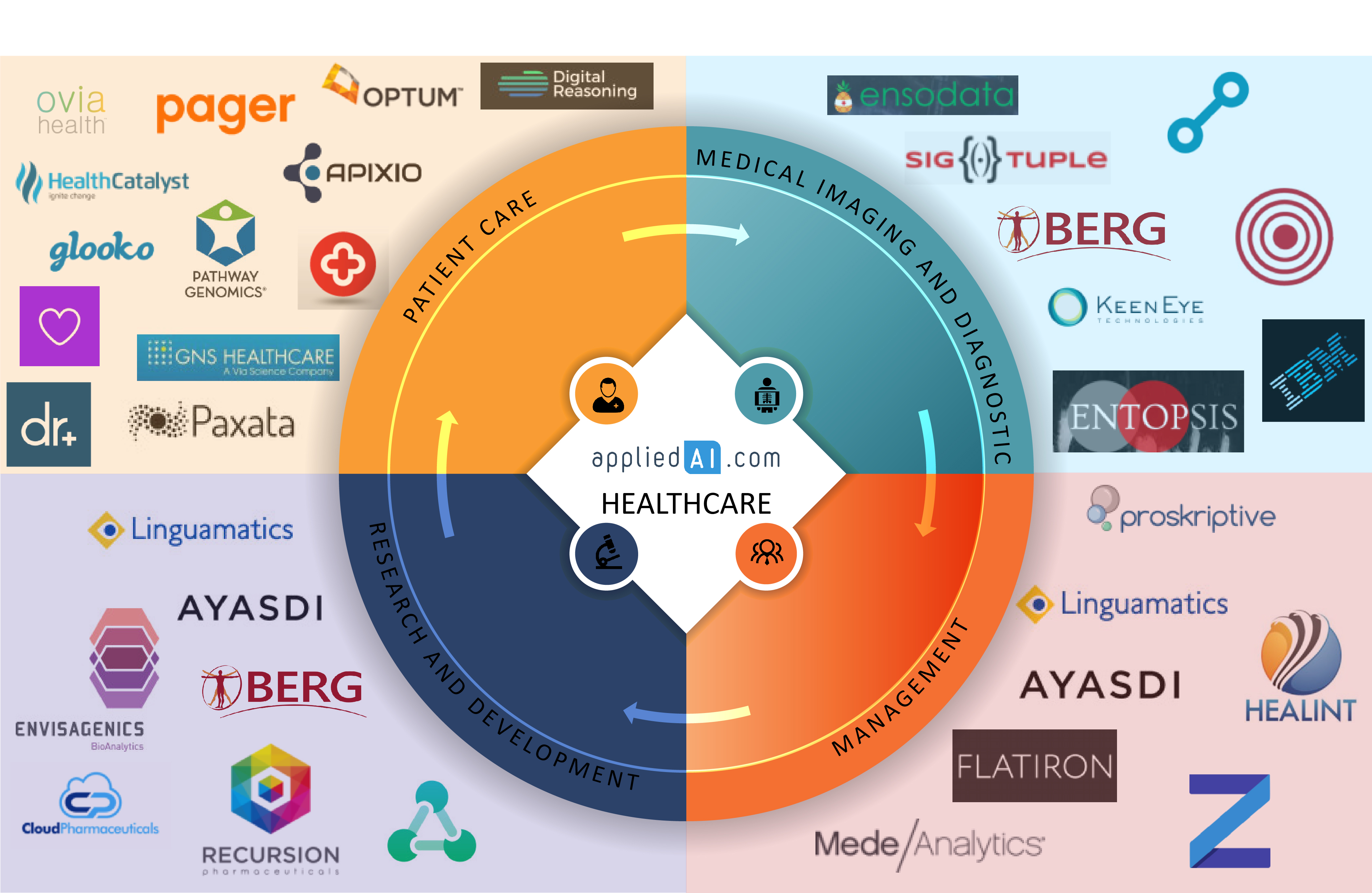 Management activites include providing support&services for pricing, risk management and market research.
R&D: Drug discovery, gene analytics and editing, comparing device and drug effectiveness
Imaging& Diagnostics: Early diagnosis enabled via advanced imaging and machine learning techniques, medical imaging insights
Patient Care: Patient data analytics, real time prioritization and triage, asisted or automated diagnosis & prescription, personalized medications and care, pregnancy management
Vendors by geography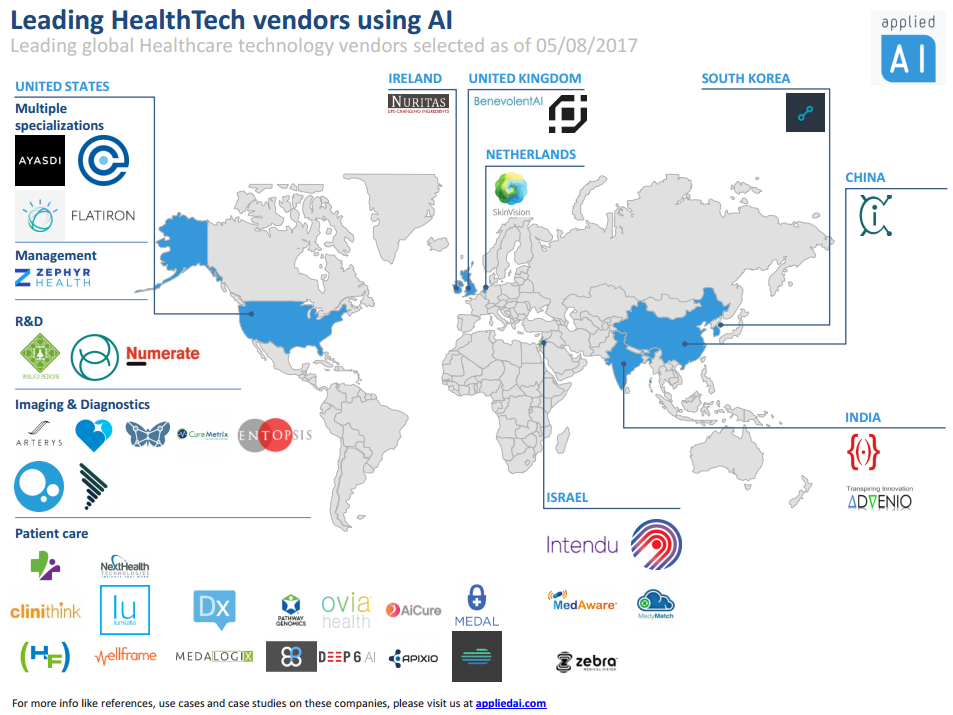 We have been researching both public data and also talking to leaders in healthcare space to understand AI in healthtech. These are the leading vendors in this space that we identified. We left out some very new comers with limited resources and focused on leading companies in their respective fields. However if you see any missing leading vendor in this space, please let us know, we would love to feature them.
As for geographical concentration of vendors, as expected US vendors top the list. However, potentially due to our focus on Western markets, we are featuring too few Chinese vendors. We will develop our knowledge of the Chinese market for the second version of this map and your suggestions on Chinese vendors would also be appreciated.
If you need more info on these vendors:
How can we do better?
Your feedback is valuable. We will do our best to improve our work based on it.