Digital transformation is a great opportunity for organizations that want to gain a competitive edge. Organizations have varying goals when they start their digital transformation journey. Goals include 
enhancing customer experience,

improving collaboration to create a more agile business

increasing profitability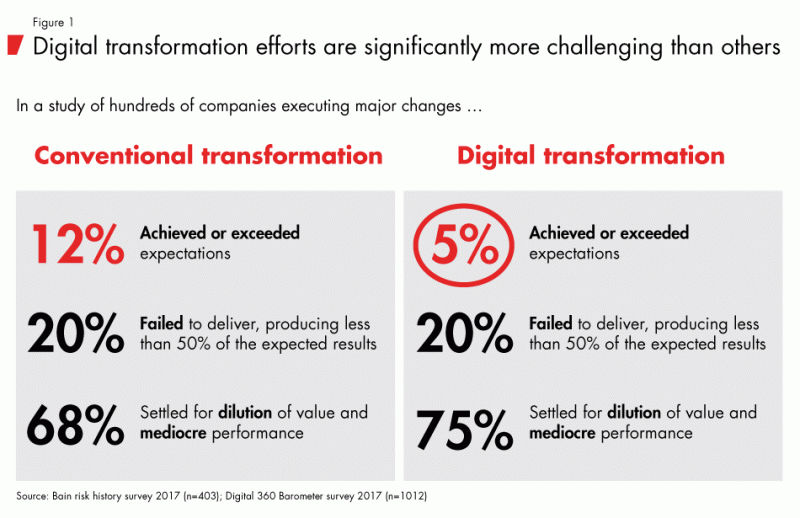 Organizations are eager to transform their processes and business models but fail to apply common best practices that will lead to success:
~70% of digital transformation projects fail according to

Mckinsey

.

95% of digital transformation projects fail to achieve their aims according to Bain's survey highlighted above
The below example highlights one of the indicators of the failure. According to the survey conducted by Mckinsey, 47% of digital investments made by financial institutions are not profitable.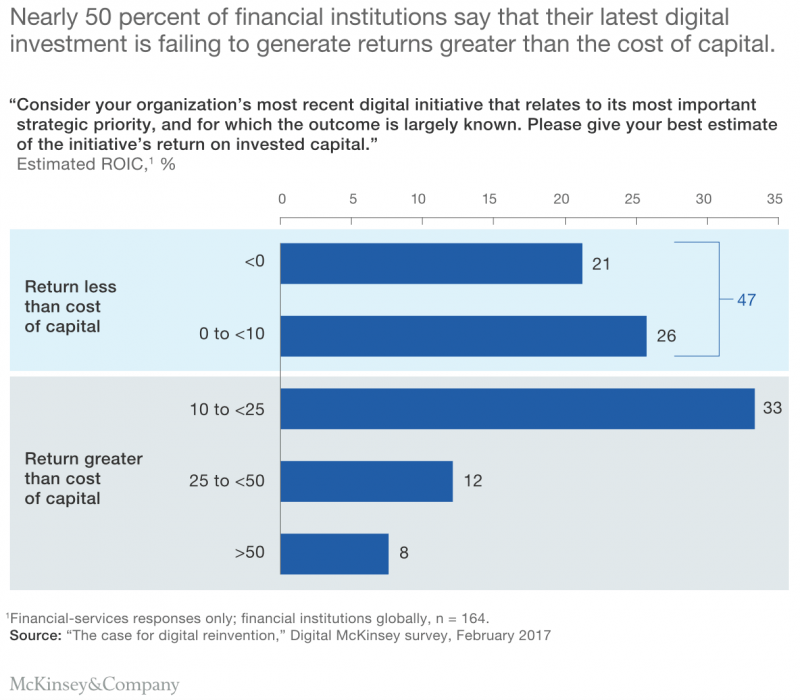 Why do digital transformation projects fail?
Using its digital transformation framework as a guide, Accenture made an analysis of how much incremental value, by percentage, in return on digital investment could be achieved by avoiding common mistakes. They also identified how much Return on Investment (ROI) can be improved by tackling these mistakes effectively. Overcoming alignment and infrastructure deficits can make the most impact on ROI.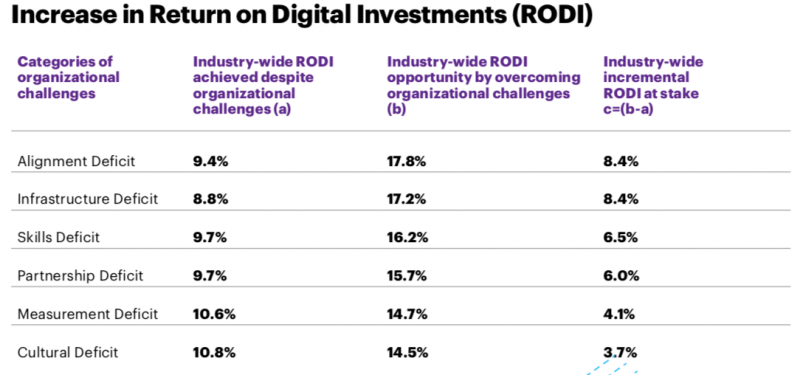 Alignment Deficit
Is top and middle management on the same page about the goals and value proposition of the business? If they are not, this will be a strong inhibitor of digital transformation. When there is a misalignment between people, problems such as what to prioritize and how to measure progress may arise. Organizations should secure consensus among senior leaders regarding digital transformation goals.
In unsuccessful implementations, digital transformation is mostly a top-down transformation where C-level executives mandate change without understanding the digital maturity of the organization.
Infrastructure Deficit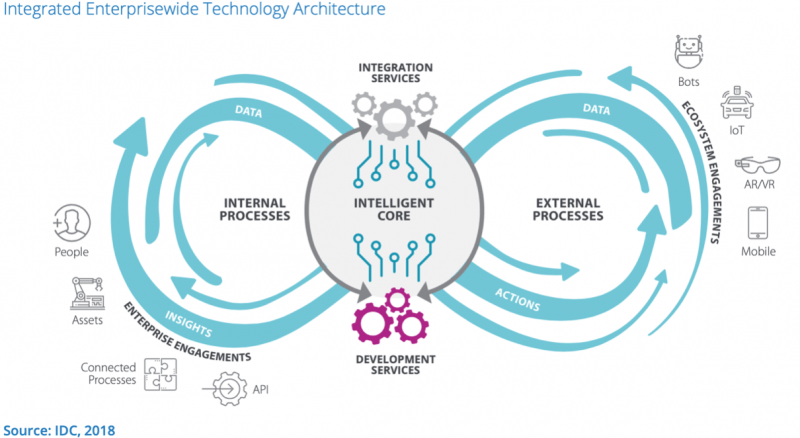 Digital transformation is a data-driven strategy and data should be able to flow across all systems, enterprise applications and digital apps. If applications in the organization's tech infrastructure are not fully integrated with each other, this can lead to digital transformation problems.
Inadequate integration is the key factor in failure while building an agile organization. It prevents orchestration of data across the network of core and edge entities (machines, things, humans, apps, bots, data stores). Without collaboration, organizations can only develop standalone apps that are incapable of scaling.
Skills Deficit
Digital transformation is a dynamic process and organizations continually expect employees to innovate with digital technologies and platforms. However, the gap between employees' capabilities and implemented technologies' requirements may cause a problem for businesses. Organizations have two choices to overcome this challenge. They either bring in new talent or develop existing talent.
Partnership Deficit
When an organization experiences a technology deficit about a specific topic, it could acquire or partner with startups that provide specific technology. For example, Spotify has acquired Niland and Mighty TV in 2017. Both startups are focused on content recommendations to optimize the music search of users. With these acquisitions, Spotify significantly improved its recommendations and search. This may be one of the reasons that contribute to their ongoing market leadership: They have 124 million subscribers while their closest competitor, Apple Music, has 60 million subscribers.
Measurement Deficit
You are implementing new technologies and collecting data from these machines and software. Are you measuring the results? If so, how? Organizations should measure the results of digital investments to see the things they did right and learn from their failed investments. According to the IDC survey, 62% of organizations introduced new KPIs to measure their digital transformation results.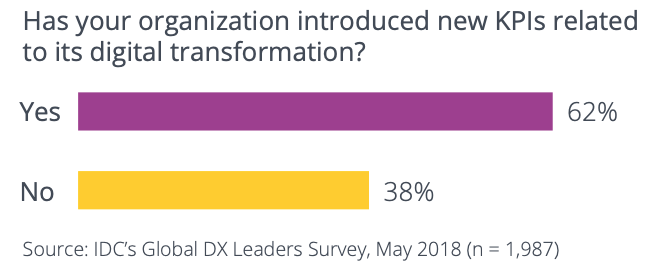 It would be strange not to use leading edge tools in tracking the results of digital transformation. Process mining tools use system logs to track processes and measure process improvement. Mergers & Acquisitions can be great opportunities for rapid digital transformation and as Nokia team explains in a process mining case study. Process mining tools can help track the results of transformation projects effectively and efficiently.
Cultural Deficit
Organizational culture is an important enabler for digital transformation because it enhances the understanding of digital threats and opportunities, supports the scope of actions companies can take in response to the digitization and encourages the coordinated execution of those actions across the business.
The below chart is a roadmap for organizations that are willing to change the culture.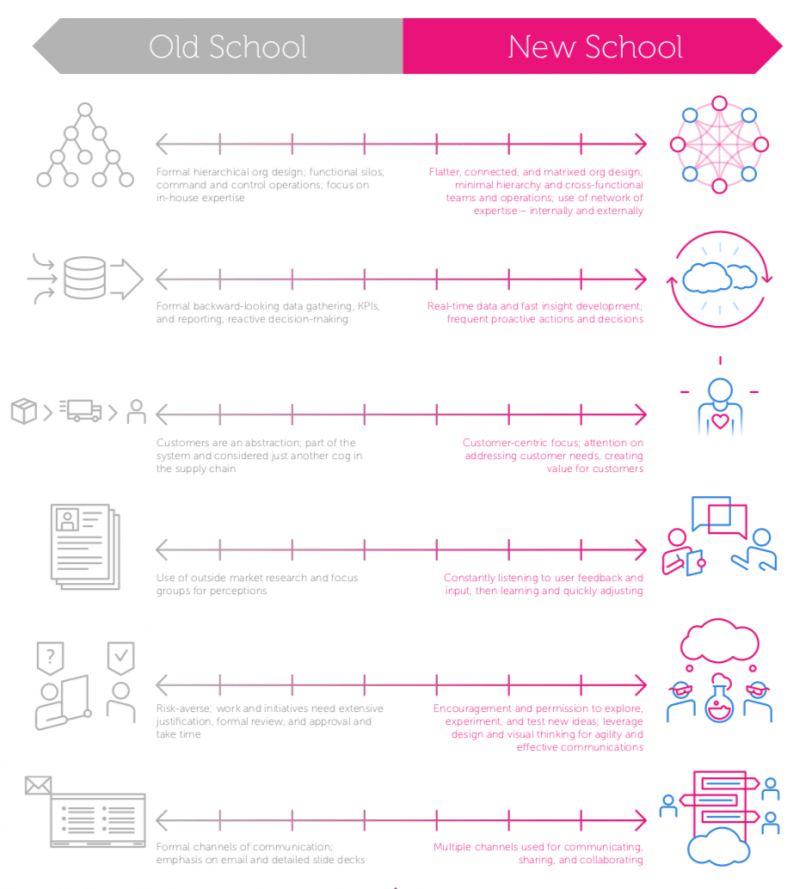 Here are our insightful digital transformations articles, if you want to learn more:
Digital Transformation: In-Depth guide for Executives
Digital transformation for retail: Evolve or disappear
Digital Transformation Consulting: In-Depth Guide
If you still have questions about digital transformation, we would like to help:
Let us find the right vendor for your business
How can we do better?
Your feedback is valuable. We will do our best to improve our work based on it.