The dramatic increase in the volume of unstructured and semi structured data has made data extraction vital. This is because structured data can be processed and analyzed more accurately than other types of data since it is machine-readable.
Automated data extraction software helps companies to automatically pull data from various sources. Automated data extraction enables businesses to save time & costs, reduce manual errors, improve their data-driven decision-making processes and save employees from mind-numbing repetitive work.
What is data extraction?
Data extraction is the process of turning unstructured or semi-structured data into structured data. In other words, this process enables unstructured or semi-structured data to be converted into structured data. Structured data can yield meaningful insights that will be available for reporting and analytics.
For example, data extraction can automate invoice processing, so payments, VAT compliance checks, record-keeping and accounting can be automated. With this automation, businesses can directly make further analysis and use these insights for their reports.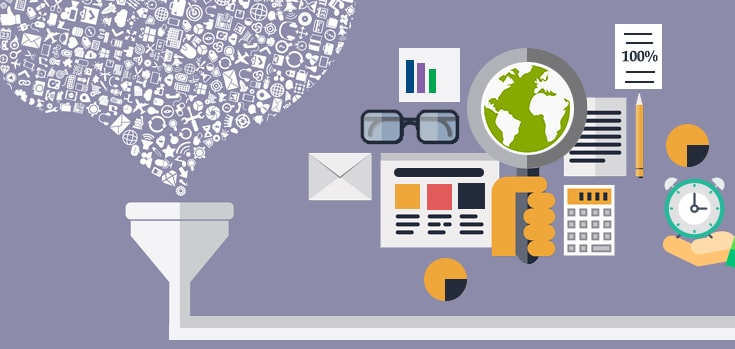 Why do we need to auto-extract data?
Data extraction is a vital process to automate structured data collection for using them in further analysis. The process provides necessary data from various sources like invoices, emails, or contracts. These data help automate processes and to provide valuable insights and analytics for decision making. Top benefits associated with data extraction are as follows:
Better Decision Making
Data extraction allows users to extract meaningful information hidden inside unstructured data sources
Cost savings
Manual processes are costly. Just for the accounts payable process, a Fortune 500 is likely to process a million invoices. These are invoices that the company receives outside of its EDI (Electronic Data Interchange) from its smaller suppliers. These are currently mostly processed manually.
Reduction of manual errors
Many businesses still rely on their employees to manually enter the information stored in documents in their systems. This results in errors due to incomplete records, missing/incorrect information, and duplicates. By automating the data extraction process, structured data collected will include fewer errors, and business reports will be more accurate. Irislink estimates that automated data extraction can prevent 80% of these errors by providing more accurate data.
Faster processes
Manual data entry takes more time and prone to errors. Auto-extracting data would prevent companies from spending extra time on re-entering data and ensure them to extract data faster.
Employee motivation
While the volume of unstructured data rapidly increases, manual data extraction is a tiring task for employees. This repetitive process doesn't require any high-level skills, and it demotivates employees during their work-time. Data extraction automation would save employees from this demotivating task and help them to focus on their main duties. This also improves their productivity by preventing distractions.
What are the key features for a data extraction solution?
If your business is looking for data extraction software, it should be able to possess certain functionality to have a higher impact on the workflow. While choosing a data extraction vendor, you should consider the following factors:
Extract structured data from general document formats
Semi-structured or unstructured data can come in various forms. An ideal data extraction software should support general unstructured document formats like DOCX, PDF, or TXT to handle faster data extraction. By being able to process popular document formats, businesses will be able to make use of all the data they receive.
Export data into widely used applications
Users should be able to export the extracted data to other applications that are commonly used, such as SAP, SQL Server, Oracle, or Tableau in a variety of formats such as XML or JSON. This enables businesses to access meaningful information faster and provides time-saving.
Improve Data Quality
The data extraction software should be able to clean the data automatically according to the rules defined by its users for data improvement. For example, if there are any negative quantity values extracted from invoices, the software needs to detect and delete them. 
Advanced processing/enrichment
Extracted data can be enriched using company's own data or public data. Additionally, advanced processing allows data extraction vendor to add further value. For example, Hypatos is capable of performing automated VAT compliance checks on the invoices that they process, enabling companies to identify compliance risks during extraction without any additional effort.
Real-Time Extraction
Having real-time data is essential for companies. If the data is not up-to-date, businesses can make wrong decisions or be delayed in responding to their customers. Thus, data extraction software should be able to extract real-time data with the help of automated workflows. For example, to analyze the current inventory levels for input material, businesses need real-time extraction of information like order ID, items sold, quantity, amount from their supplier invoices.
User-Friendly Interface
If data extraction software also provides digital document workflow management functionality, then it should have an intuitive interface. It shouldn't require a high level of technical skills to handle data, and users should use it with little to no coding involved.
You can find a list of data extraction companies on AIMultiple.
If you have questions about how to benefit from data extraction tools for your business, don't hesitate to contact us:
Let us find the right vendor for your business
How can we do better?
Your feedback is valuable. We will do our best to improve our work based on it.