Baidu is a Chinese language Internet search provider. Before Baidu, there was Google China for China; but the Chinese government banned Google and Baidu was established in 2000.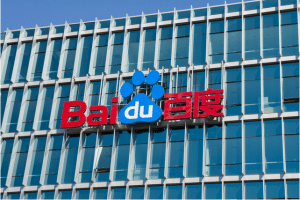 Baidu is a Chinese language Internet search provider. Before Baidu, there was Google China for China; but the Chinese government banned Google and Baidu was established in 2000. Here the story begins. The platform enables users to find information online, including Webpages, news, images, documents and multimedia files, through links provided on its Website. In 2013, Baidu opened an AI research lab in Silicon Valley. What has it been up to? Baidu has been producing also investing heavily in every currently fashionable arm of AI – from automated personal assistants to autonomous cars and healthcare like Google. Also, the company competes with giant Chinese brands like Tencent and Alibaba when it comes to AI technology.
We will focus on the center of Baidu's machine learning and AI is the coordinate point, Baidu Research which was headed by chief scientist Andrew Ng. Before he joined Baidu, Ng was a director of Stanford University's AI lab, and then founder of the team which developed Google Brain. Baidu lost the star leader two in 2017; Haifeng Wang is new lead of expanded AI group.
Baidu's AI investments/initiatives
Non-commercial research efforts
1- Baidu joined The Partnership on AI (PAI) in Oct/18. Baidu is the first Chinese company to join the group that includes US tech giants such as Amazon and works on AI ethics.
2- Baidu Research: Baidu collaborates with top Chinese universities including Tsinghua, exploring a variety of different areas of AI research including visual perception, speech recognition, and human-machine interaction. Also, Baidu launched its first overseas campus recruitment campaign, seeking AI talent for its Beijing headquarters in top American universities such as Carnegie Mellon and Columbia. [1] As a result of these efforts, Baidu led Chinese patent applications in the area of AI.
According to Wang
China can provide an interesting challenge for young researchers with its cities' difficult-to-navigate road conditions and many different dialects, forcing Chinese AI researchers to find innovative ways to produce useful applications.
Machine learning based products
3- Baidu Mobile Assistant is a mobile application marketplace designed for Android mobile devices. The platform offers an array of applications and selects and recommends applications based on big data analytics.
4- Duer is a voice-activated assistant, designed to give recommendations and make purchases online. Chinese search giant Baidu added its own AI to a mobile app used by millions of Chinese like Google Now or Siri.
Natural language processing based products
5- In September 2015, Baidu unveiled "Little Fish". Unlike "faceless" Amazon Alexa or Google Home devices that rely on people asking for information or controlling devices by speaking, Little Fish also features a touch-screen on top of its orb-shaped base. Baidu showed off Duer's ability to place orders online with a version of the software embodied in Little Fish.
6- Chinese inte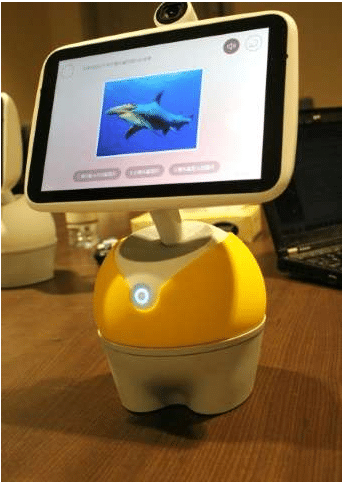 rnet company integrated Deep Speech to its new "Little Fish" voice-controlled home assistant unit in January 2017.
Deep Speech product is rather than picking apart phrases word by word, the software parsed through vast reams of language data and then extrapolated patterns, a process known as deep learning in 2015. Transcribe system don't use traditional vocabulary lists and phonetic dictionaries to determine their meanings.
For instance, when you say 'Play music by Tchaikovsky, 'in the traditional system if it is not in vocabulary list, product returns Tchaikovsky to 'try cough ski'. To solve Tchaikovsky trouble, Baidu's programmers had to help Deep Speech teach itself to understand the word. It is a trick and perfect way.
Based on the Baidu's natural language processing departments' explanations, a computer science student at China's Harbin Institute of Technology he had only 2 million word pairs of English-to-Chinese terms to play with while working on computer-based translation; Baidu has about 100 million. Unfortunately, not enough, that's still far fewer than Alphabet's 500 million. [3]
7- The software created by the Sunnyvale team had its commercial debut in July 2016 with the release of TalkType, a keyboard app with a talk-to-text feature. The technology has since been incorporated into other products, including a Siri-like personal assistant named DuMi in China and DuEr everywhere else. (DuMi is a fusion of "du" from Baidu and "mi," which means "secretary" in Mandarin; DuEr sounds like "doer.")
8- In April 2017, Baidu partnered with smart home appliance maker zaijia.com to roll out an AI-based home assistant robot.
Equipped with Baidu's AI operating system DuerOS, the home assistant robot can speak with users and answer their questions with high-level accuracy while offering security monitoring and entertainment services through a camera, a display, and a sound box.
9- Deep Voice is a production-quality text-to-speech (TTS) system constructed entirely from deep neural networks. The biggest obstacle to building such a system thus far has been the speed of audio synthesis – previous approaches have taken minutes or hours to generate only a few seconds of speech. It is an essential component in many applications such as speech-enabled devices, navigation systems, and accessibility for the visually-impaired and allows human-technology interaction without requiring visual interfaces.
We learned that Deep Voice faster and more efficient than Google's WaveNet. The company says Deep Voice can be trained to speak in just a few hours with little to no human interaction. And since Baidu can control how it speaks to convey different emotions, it can (quickly) synthesize speech that sounds pretty natural and realistic.
10- SwiftScribe is an AI-Powered Transcription Software. March 2017, a first for Baidu can fix a pain point – the time-consuming process of manually transcribing word-by-word. With the integration of Baidu's state of the art speech recognition technology and easy editing tools, SwiftScribe allows people to quickly and easily transcribe voice recordings, increasing productivity and streamlining workflow.
Basically, it is Baidu's speech recognition engine, Deep Speech 2. Alright, how is designed?
Its neural network, which is trained on thousands of hours labeled audio data, learns to associate sounds with certain words and phrases. In addition to advanced ASR technology, they designed intuitive shortcut keys and innovative human-computer interaction to solve the problem of discontinuity, one of the biggest obstacles users face when transcribing.
To see its power in numbers, transcribing one hour of audio data typically takes between four to six hours, and the going rate for transcriptions is somewhere around one dollar per audio minute. Using SwiftScribe, the time a transcriptionist spent on a project is on average cut down by 40 percent.
11- Baidu revealed a real time, predictive German/Chinese and English/Chinese translation service in 2018, rivaling Google's services in the area.
Other
12- Baidu acquired the smart home startup Raven Tech in February and decided last week to share its autonomous driving platform with its partners to help upgrade the sector. [2]
13- In 2016, there was a cooperation with leading telecom company China Unicom with the aim of applying AI and other leading technologies to future products and services. Baidu helps China Unicom put the services of more than 10,000 brick-and-mortar outlets and 300,000 franchised stores online. China Unicom offers Baidu stronger telecom infrastructure support such as Internet data centers and information and communication technology.
14- Here is a recent news from Baidu; they used AI to help abducted child find family. The company announced they reconnected a man with his family 27 years after he was abducted using AI.
Working with baobeihuijia.com, a charity group dedicated to connecting missing children and their families, Baidu used its cross-age facial recognition program to analyze pictures of abducted children uploaded by the victims and their birth families and identified potential matches through the comparison of selected facial features.
Fu Gui, 33, who was born in Chongqing Municipality, western China, was abducted in 1990 and later transferred to Fujian Province, southeastern China. He registered with baobeihuijia.com in 2009, and his natural family did the same in early 2017.

Baidu's facial recognition program was able to draw up a short list of potential identities for the man from pictures uploaded to the site, and a DNA test later verified the correct match.
Baidu has about 200 million sample pictures that it uses to improve the sensitivity and accuracy of its facial recognition program, which can be over 99 percent accurate.
Baidu invests in different companies give it access to one of the largest and most detailed sets of consumer data ever produced in China, which—in theory at least—should give it an edge in building AI-infused products and services for the mainland. Thanks to Nuomi and Waimai, the company knows what Chinese households buy and eat, while Ctrip.com, the world's second-largest online travel agent, reveals where they want to holiday. Every month 665 million smartphone users surf its mobile portal and apps, while 341 million use Baidu Maps to reach their destination. [3]
15- Baidu Investment plans and news
Baidu Ventures is the independent investment arm of Baidu. Liu Wei, the new CEO of Baidu Ventures, Wei will be leading investments and strategic partnerships for the firm with a strong focus on developing new AI technologies. The term AI covers a broad variety of developments currently taking place — from common applications like face recognition tools to automated cars, connected homes, medical devices, and robots. The company is interested in AI algorithms in their drug discovery technology, so it can significantly shorten the drug discovery cycle.
Baidu Ventures has announced its participation in the $27 million Series B investment in the US-based VR/AR firm 8i. This year 8i, supports major companies including L'Oreal and Time Inc, will launch its Holo mobile app, which will bring 3D imaging technology to mobile devices.
Baidu Ventures' partner Daisy Cai said, "AI is at the core of AR technology. At Baidu, we believe AR technology will have applications across a wide range of industries. 8i's advanced technology, R&D and management are all top-notch. With the opportunity of 8i's global funding, Baidu is very excited to work with 8i and build a robust ecosystem together."
References:
[1] https://www.forbes.com/sites/bernardmarr/2017/02/13/how-chinese-internet-giant-baidu-uses-ai-and-machine-learning/#75e193ac776f

https://phys.org/news/2017-01-baidu-family-robot-chinese-amazon.html#jCp

https://www.pcworld.com/article/2981500/baidu-adds-an-ai-personal-assistant-duer-to-its-mobile-search-app.html

[2] https://news.xinhuanet.com/english/2017-04/28/c_136244221.htm [3] https://www.bloomberg.com/news/articles/2017-03-16/the-mobile-internet-is-over-baidu-goes-all-in-on-ai

https://research.baidu.com/deep-voice-production-quality-text-speech-system-constructed-entirely-deep-neural-networks/

https://www.engadget.com/2017/03/09/baidu-deep-voice-natural-sounding-speec/

https://research.baidu.com/introducing-swiftscribe-breakthrough-ai-powered-transcription-software/

https://news.xinhuanet.com/english/2016-11/03/c_135803175.htm

https://www.chinadaily.com.cn/business/tech/2017-04/13/content_28911144.htm

https://www.marketing-interactive.com/baidu-ventures-announces-investment-in-vrar-company-8i/

How can we do better?

Your feedback is valuable. We will do our best to improve our work based on it.