We set out to quantify the efforts of companies to attract top AI leaders and companies.
Company acquisitions
CBInsights prepared this excellent infographic on large tech's AI company acquisitions: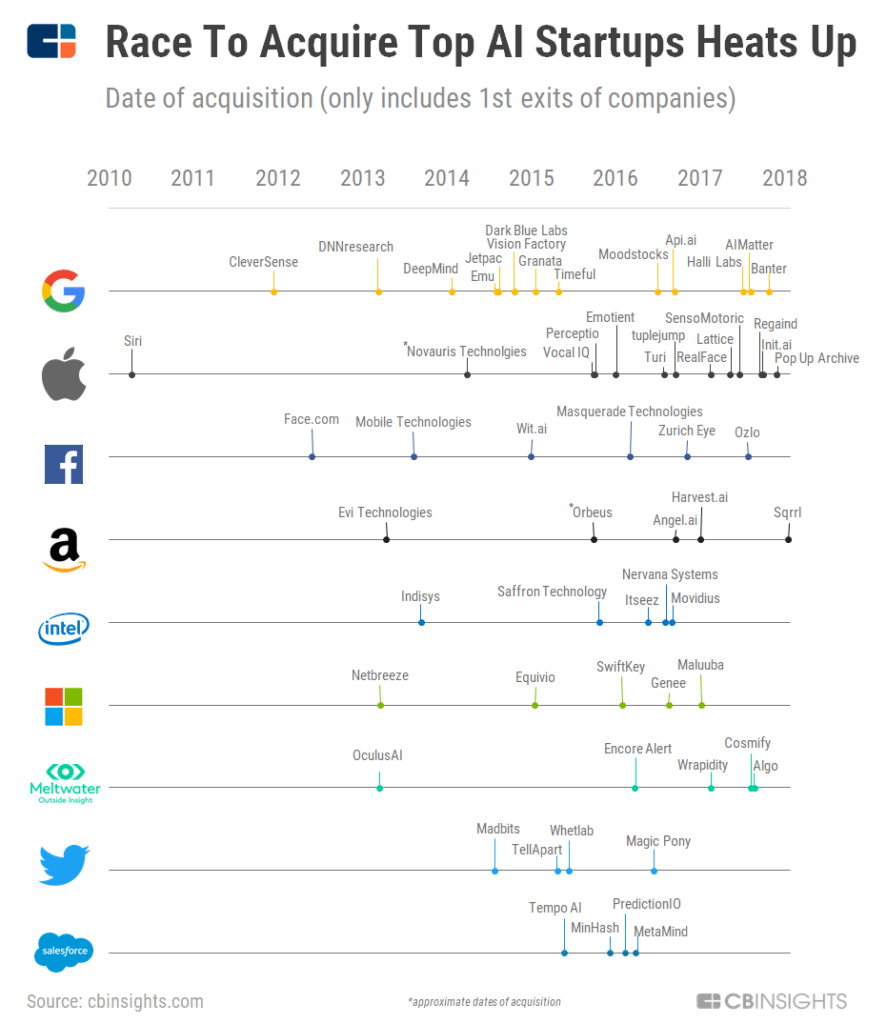 Personnel acquisitions
Apple hired Google's head of search and AI
It's impossible to make a complete list on this topic but feel free to contribute other significant developments on the AI talent war.
How can we do better?
Your feedback is valuable. We will do our best to improve our work based on it.